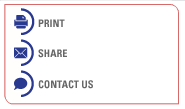 Read about improving community management for youth, victims, and families through evidence-based practice for sexual behavior in youth.
More
Message From the Director
Fiscal Year 2012 was an important transition year for the SMART Office. This issue informs readers about post-SORNA implementation deadline activities, new SMART Office tools, and SMART Office funding initiatives.

Read an update on SORNA ???substantial implementation,??? implementation of SORNA in Indian Country, reallocation of the SORNA Byrne JAG funding penalty, and the International Tracking of Sex Offenders Working Group.
More

Read the latest on the SMART Office???s technological tools—NSOPW 3.0, NSOPW Facebook page, SORNA Exchange Portal, SORT, and TTSORS—and about the SORNA Information Sharing Working Group and SMART funding.
More
SMART Watch is SMART's newsletter, highlighting ongoing activities, resources, funding opportunities, and upcoming events.