The SMART Office's congressional testimony covers the status of SORNA implementation, the office's efforts to help with implementation, and barriers to implementation.



Read about new supplemental guidelines and a revised implementation checklist, measuring implementation costs, submitting implementation packets, failing to substantially implement SORNA, tracking offenders leaving and entering the country, and the 2011 National Workshop.

More

Read about funding opportunities from SMART, the SORNA Exchange Portal and SORT, training on the enhancements to TTSORS, and upcoming changes to NSOPW.

More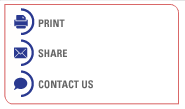 Read about available tools, resources, and guidance that are helping tribal jurisdictions implement SORNA.

More
SMART Watch is SMART's newsletter, highlighting ongoing activities, resources, funding opportunities, and upcoming events.